Every year we are supporting over 9,000 women and girls across the Southwest who suffer from the horrific traumas of abuse. This figure is increase by 20% every year.
1 in 3 women will experience domestic abuse at some point in their life… that's double the expected ratio for breast cancer…
Despite being so prolific, abuse continues to be hidden and shamed. This International Women's Day, we need your help to raise awareness of abuse and help people like Annie.
This year's IWD theme is all about #EmbraceEquity. Equity means creating a fair and equal world and we all, no matter the gender, sexuality or age, have a part to play in this. We can all:
challenge gender stereotypes,
call out discrimination,
draw attention to bias,
and seek out inclusion.
So how can I be involved this year?
Throughout March, be sure to follow our social media to hear stories from the amazing women in our teams and the amazing women who have used our service and rebuilt their lives.
#WeAreFearLess #IWD2023 #EmbraceEquity.
We'll be sharing our #EmbraceEquity pictures and if you're holding an event in aid of FearLess we encourage you to do the same and tag us on socials.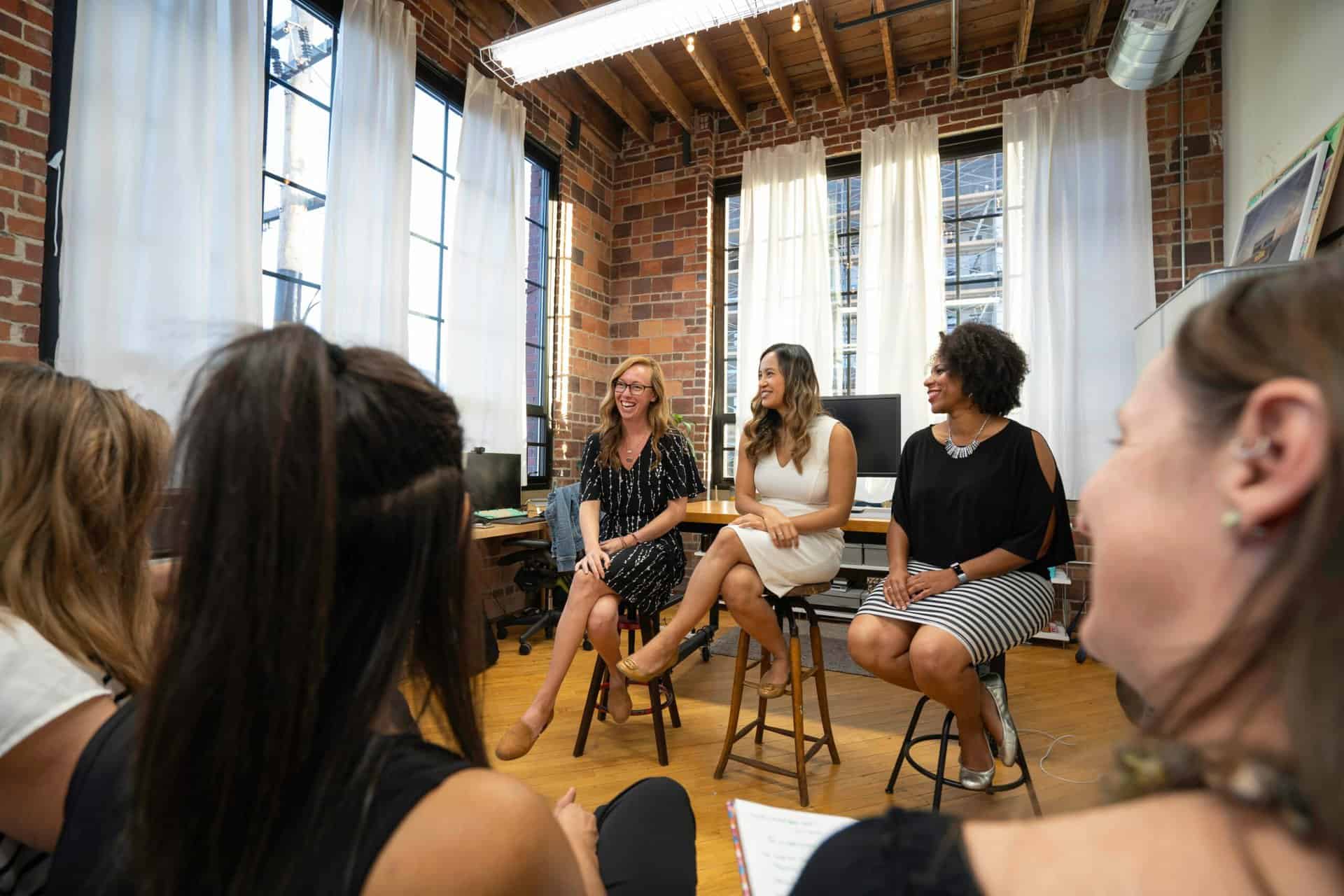 Celebratory Women's event in Exeter
We are holding a free, welcoming and celebratory event at the Corn Exchange Exeter and will have activities and information for all women. We will share our successes, celebrate our achievements and most importantly support each other.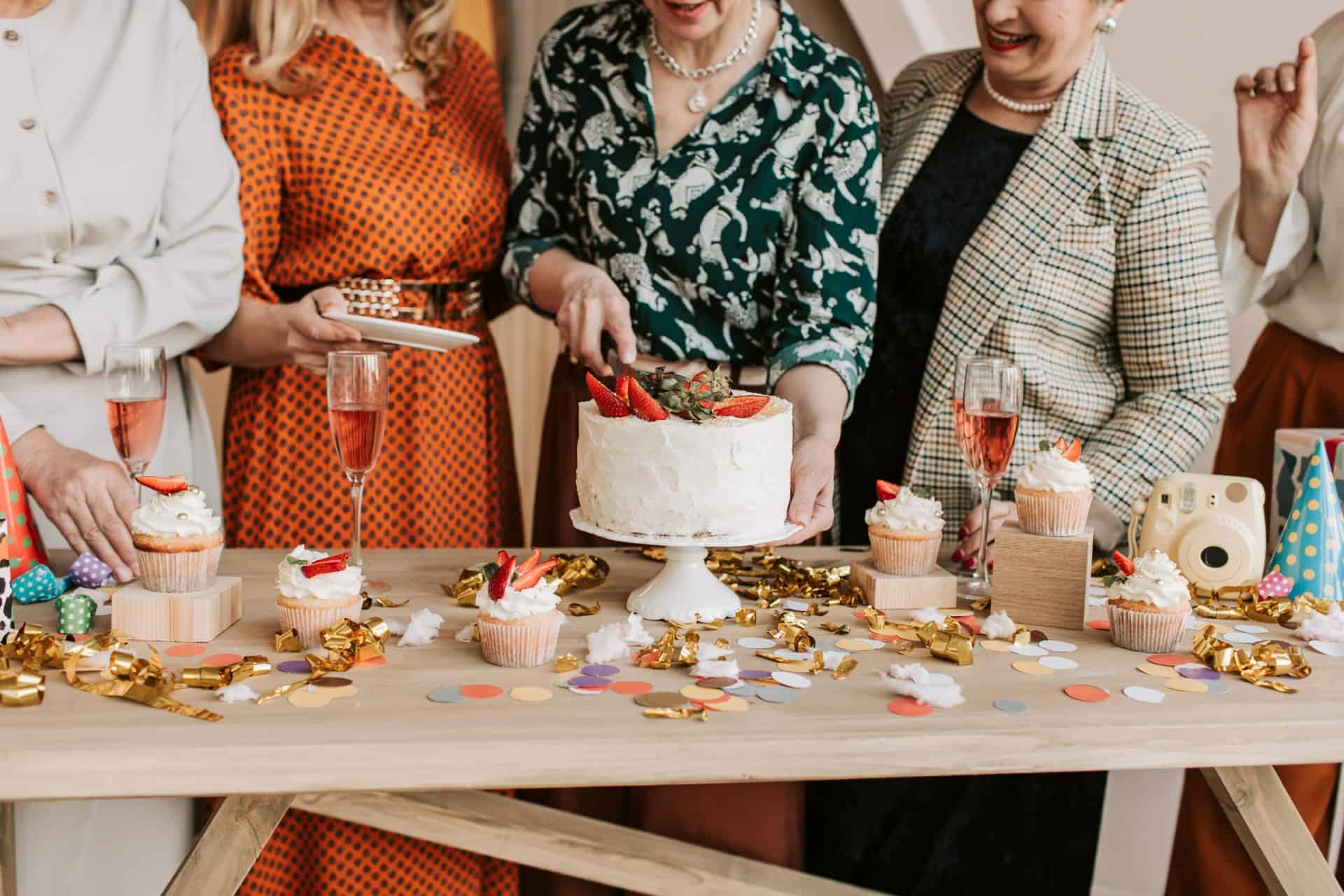 Hold a Coffee Morning in aid of FearLess
If you're part of a group, business, or school, host your very own coffee morning or cake sale to raise vital funds for FearLess this International Women's Day. You can do so on Wednesday 8th March or a convenient date that suits you.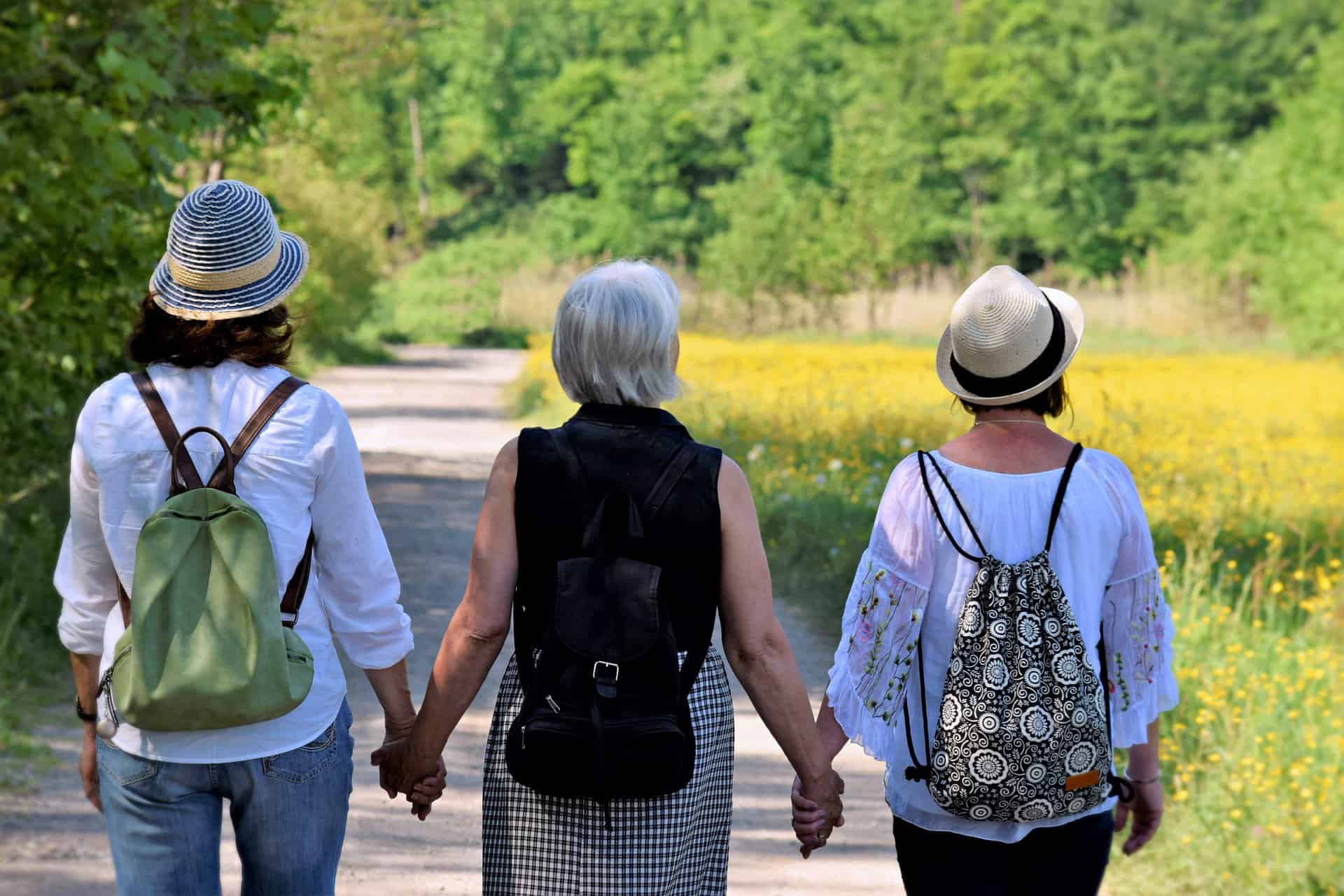 Link for Equity in Wiltshire
Join us wearing purple in Salisbury Market Square for the challenge of making a circle around the square. Come together to raise awareness for the survivors of abusive relationships and the roadblocks they face day-to-day.
If you're part of a group or business and are holding a IWD event, invite one of our amazing community speakers to deliver a talk about our work and the people we support. We can deliver talks online (anywhere) or in person (currently just across Wilshire) to suit your needs. Book your talk here.
Downloadable fundraising materials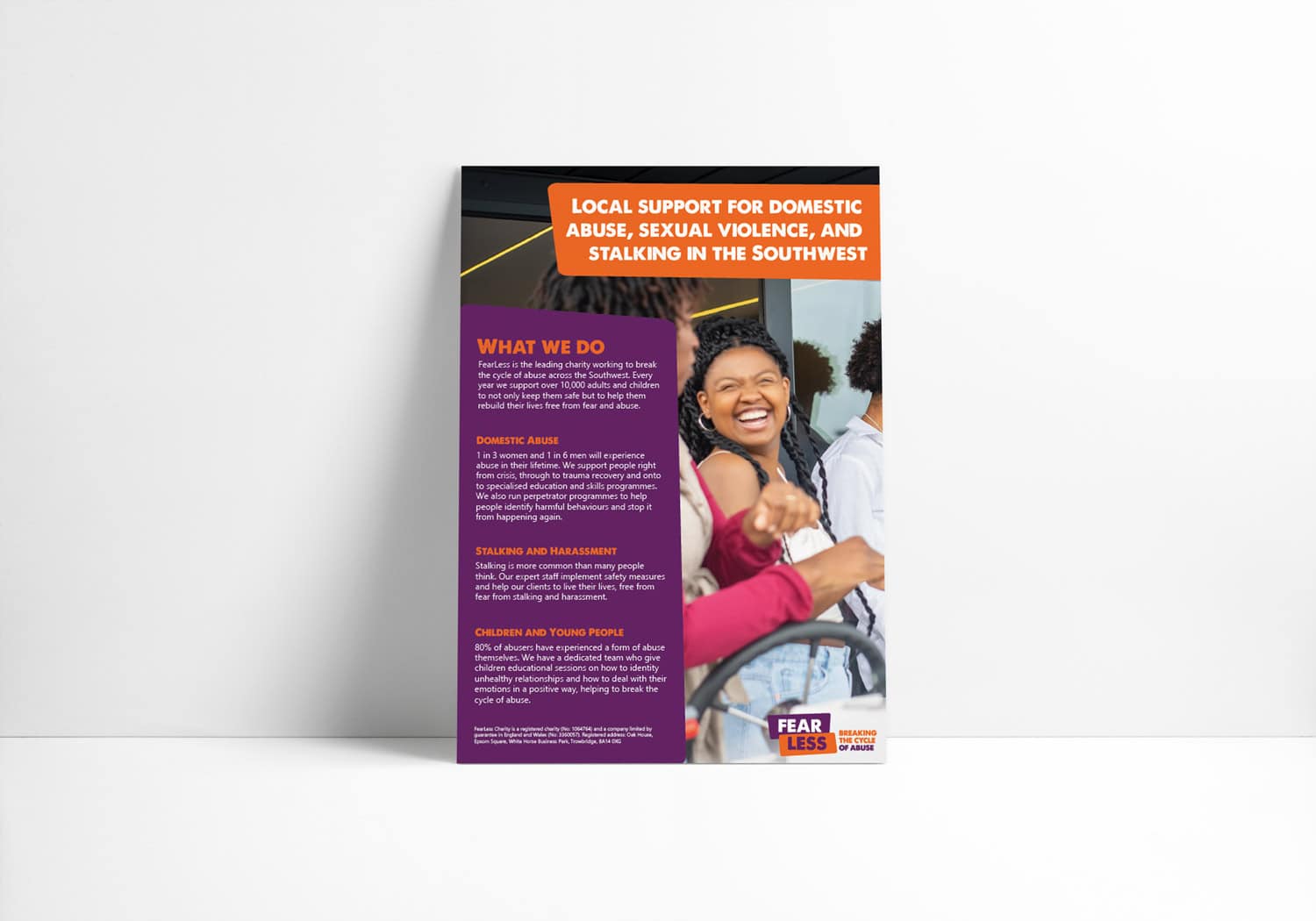 What we do poster
Let everyone who about the charity you are fundraising for! This poster gives details about our ethos and the services we provide.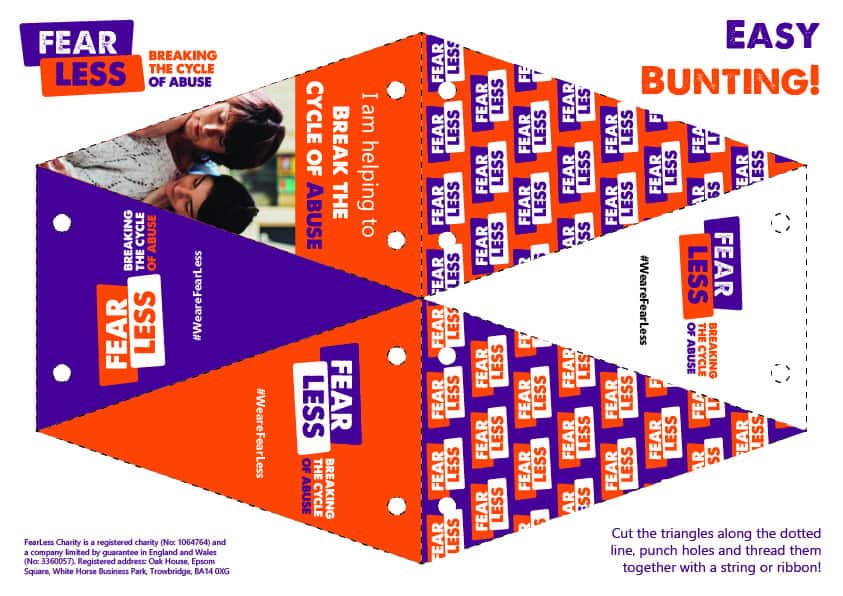 FearLess bunting
Decorate any event the FearLess way! Download our easy print bunting now!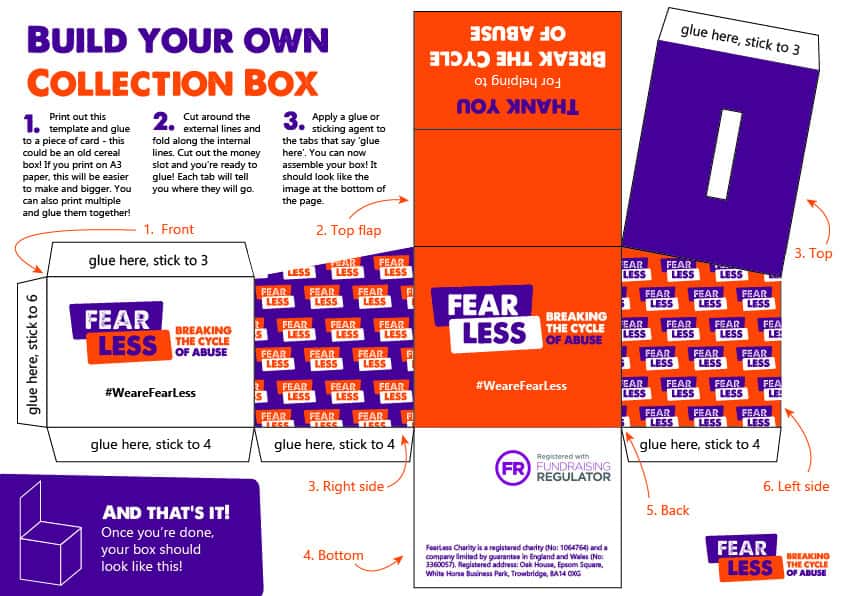 Collection box
Having a bake sale? Need a reliable and on-brand box for your fundraising? Our collection box is easy to construct. All you need is scissors and glue!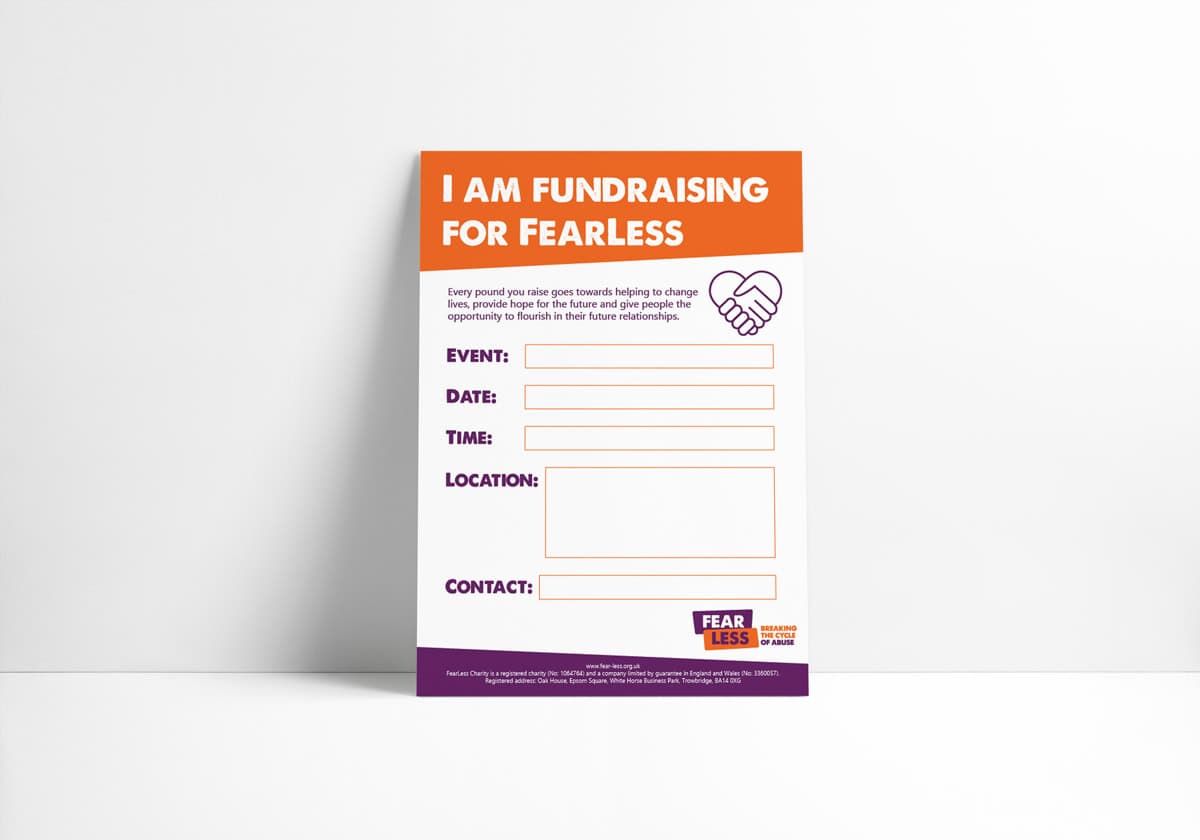 Fundraising Poster
Let everyone know what your fundraising event/activity will be. This poster can also be used as an invitation!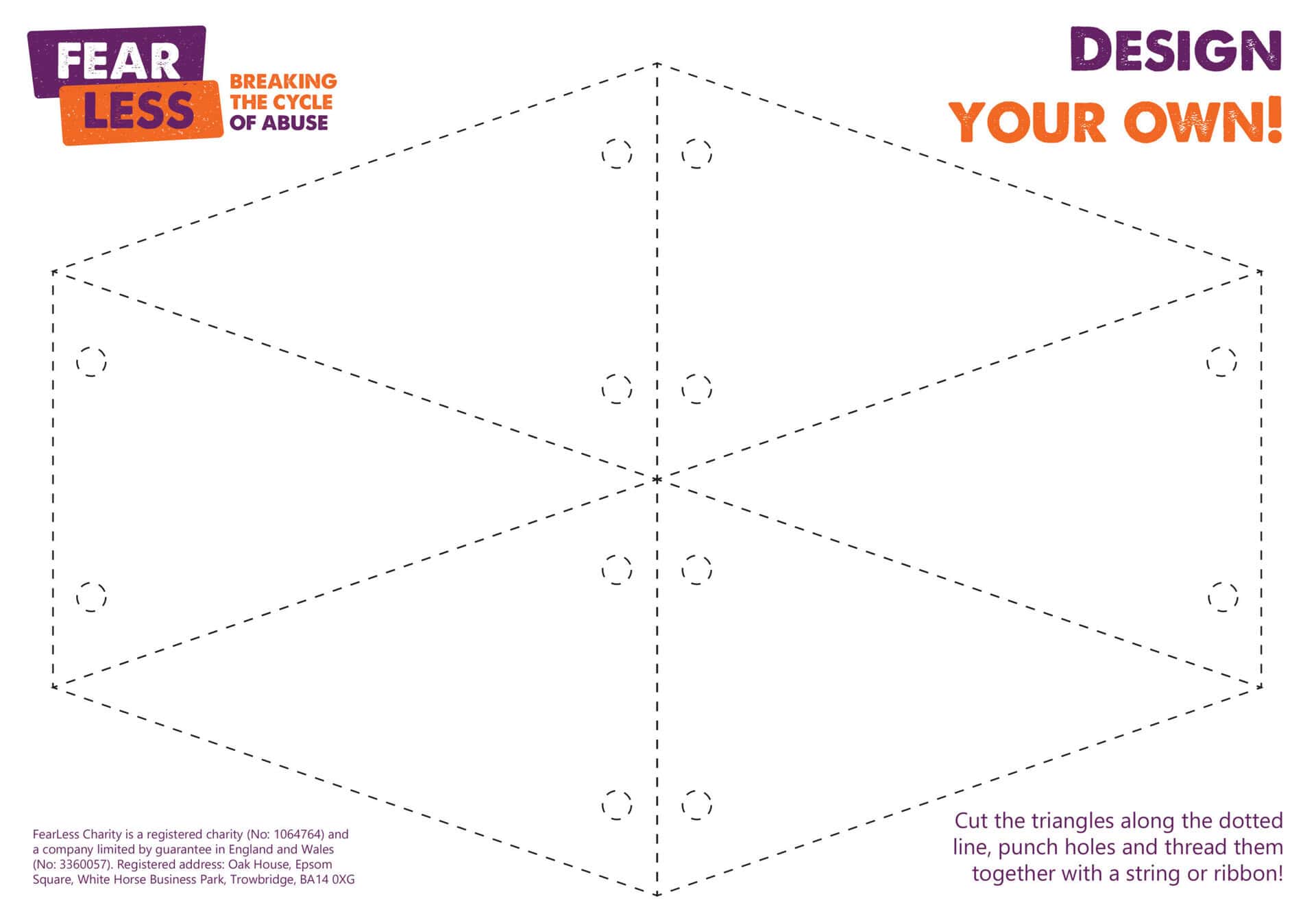 Create your own bunting
Get creative and brighten up any event. You can make it specific to your theme, or just have fun!